SUBMIT TO THE SPOKANE PRIZE FOR SHORT FICTION
Willow Springs Books is pleased to announce the Spokane Prize for Short Fiction!
Willow Springs Books invites submissions for the 2022 Spokane Prize for Short Fiction starting Jan. 24, 2022 . The winner receives $2,000 plus publication.
Submission Deadline: June 24th, 2022
Open To: All United States authors, regardless of publication history.
Submission Guidelines:
To enter, please submit:
♦ A book-length manuscript. Manuscripts should be no less than 98 pages (with no maximum page count) and include at least 3 short stories. Manuscripts should be organized with page numbers and a table of contents. Stories may have been previously published in journals, anthologies, or limited edition volumes. However, selected story collections (stories previously published in books) will not be considered. Please do not send novels.
♦ A cover letter including your name, address, phone number, and email address, as well as a short bio.
♦ A $27.50 reading fee paid through Submittable
♦ Entries must be submitted through Submittable
Submit here: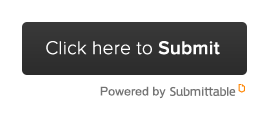 or send entries by mail to:
Willow Springs Books

Eastern Washington University

CAT 400, room 442

601 E. Riverside Ave

Spokane, WA 99202
For questions related to the prize, email willowspringsbooks@gmail.com
Recent Winners Include:
2021 Resurrection City by Catherine Browder
2020 Sustainable Living by Elsa Nekola
2019 Bosses of Light and Sound by Nickalus Rupert
2018 Things We'll Need for the Coming Difficulties by Valerie Vogrin
2017 A Kind of Solitude by Dariel Suarez
2016 Ventriloquisms by Jaclyn Watterson
2015 Suffering Fools by Glori Simmons
2014 Here Among Strangers by Serena Crawford
2013 All the Wrong Places by Molly Giles
2012 The Empty House Stories by Nathan Oates
2011 You are Not Alone by Sherril Jaffe
2010 Love Songs for the Quarantined by K.L. Cook
2009 Strange Weather by Becky Hagenston
2008 This Is Not Your City by Caitlin Horrocks
2007 Forgetting English by Midge Raymond
2006 The High Heart by Joseph Bathanti
2005 Woman in the Woods by Ann Joslin Williams
Past judges have included Ian Pisarcik, Rick Bass, William Kittredge, Jess Walter, John Keeble, Shawn Vestal, and Sharma Shields.